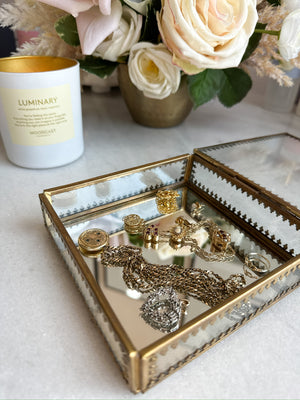 THE DESIGN PROCESS
custom & redesign
We love working on custom projects, especially those that involve redesigning heirlooms or bringing unique ideas to life. Let us help turn your vision into a reality!
step one:
custom inquiry
Answer the questions in our custom inquiry form so we can get a better idea of what your dream piece is.

Not sure exactly what you're looking for? Click here to view our past custom work for some inspiration!
step TWO:
DESIGN TOGETHER
At our initial meeting, we will talk about your ideas and work together to bring your dream piece a reality, all while staying within your budget. Our goal is to create pieces that reflect your vision and exceed your expectations!
STEP three:
CAD + Resin
We will produce CAD renderings that align with the design to ensure that your idea and concept are achieved. This is the ideal moment to make any last adjustments before it progresses to final production.
step four:
Production
Your special piece should be complete within 3 to 6 weeks from the time of approval + submission of the final design. You'll receive the piece perfectly presented in Embark branded packaging.
Show off your new sparkle & share it with us at #shopEMBARK